---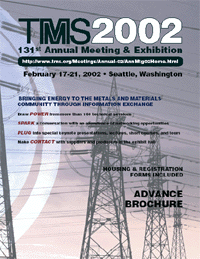 ---
ABOUT THE PRESENTER
---
Frans Spaepen is Gordon McKay Professor of Applied Physics at Harvard University. He received his undergraduate degree, in Metallurgical Engineering, at the University of Leuven in 1971, and a Ph.D. in Applied Physics from Harvard University in 1975. He joined the faculty of the Division of Applied Sciences at Harvard in 1977. In 1984 e was a Visiting Professor at the University of Leuven, and in 2000-01 a Humboldt visitor in Köln and Jülich. From 1990 till 1998 he was Director of the Harvard Materials Research Laboratory/Materials Research Science and Engineering Center.

His research interests span a wide range of experimental and theoretical topics in materials science, such as amorphous metals and semiconductors (viscosity, diffusion, mechanical properties), the structure and thermodynamics of interfaces (crystal/melt, amorphous/crystalline semiconductors, grain boundaries), mechanical properties of thin films, and the perfection of silicon crystals for metrological applications.

Dr. Spaepen is a Fellow of the American Physical Society, a Fellow of TMS, and a Foreign Member of the Vlaamse Academie voor Wetenschappen en Kunsten. He is co-editor of Solid State Physics, Principal editor of the Journal of Materials Research, and an editorial board member of a number of materials science journals.
---
INSTITUTE OF METALS LECTURE & ROBERT F. MEHL MEDALIST
Date: Wednesday, February 20, 2002, 12:00 NOON
Location: Sheraton Seattle Hotel & Towers
Room: West Ballroom A

"The Structure of Liquids and Solid-Liquid Interfaces"



Presented by:
Frans Spaepen, Harvard University

About the topic:
Identifying the principle that underlies the structure of even the simplest liquids is an enduring scientific challenge. Starting with the basic facts about liquids, this talk will critically review the structural models that have been proposed over the decades. In the picture that emerges, the liquid is a phase in its own right (not a defective crystal, nor simply a dense gas) with a polytetrahedral structure. This structural principle can be used to understand the interface between crystals and liquids and its role as the barrier for crystal nucleation from the melt.