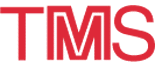 About the Julian Szekely Memorial Symposium on Materials Processing
---
October 5-8, 1997 · JULIAN SZEKELY MEMORIAL SYMPOSIUM · Cambridge, Massachusetts
The Julian Szekely Memorial Symposium on Materials Processing will be held at the Royal Sonesta Hotel in Cambridge, Massachusetts, October 5-8, 1997. The symposium is being sponsored by the Extraction and Processing Division and Light Metals Division of The Minerals, Metals & Materials Society (TMS), the Massachusetts Institute of Technology, and the Iron & Steel Society (ISS).
This symposium is being held to recognize Julian Szekely's many contributions to the field of materials processing and to provide an opportunity for specialists to present invited papers on the topics of solidification/crystal growth, gas-solid reactions, molten metal processing, plasma processing, iron and steelmaking, and other topics studied by Dr. Szekely and his students.

COOPERATING SOCIETIES
Academia Mexicana de Ciencia de Materiales; Australasian Institute of Mining & Metallurgy (AusIMM); Canadian Institute of Mining & Metallurgy (CIM); Hungarian Mining and Metallurgical Society (OMBKE); Institute of Mining & Metallurgy; Iron & Steel Institute of Japan; Japan Institute of Metals (JIM); Korean Institute of Metals and Materials; Mining and Materials Processing Institute of Japan; Nonferrous Metals Society of China; Societe Francaise de Metallurgie et de Materiaux; South African Institute of Mining & Metallurgy
GENERAL MEETING CHAIRS
James W. Evans, Chancellor's Professor, Department of Materials Science & Mineral Engineering, University of California, Berkeley, CA 94720; telephone (510) 642-3807; fax (510) 642-9164; e-mail evans@socrates.berkeley.edu
Diran Apelian, Howmet Professor of Engineering, Metal Processing Institute, Worcester Polytechnic Institute, 100 Institute Road, Worcester, MA 01609-2280; telephone (508) 831-5992; fax (508) 831-5993; e-mail dapelian@smtp.wpi.edu
PROGRAM CHAIR
Hong Yong Sohn, University of Utah, Department of Metallurgical Engineering, 412 Browning Building, Salt Lake City, UT 84112-0114; telephone (801) 581-5491; fax (801) 581-4937; e-mail: hysohn@mines.utah.edu
---
The information on this page is maintained by TMS Customer Service Center (csc@tms.org).