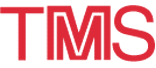 Materials Week '97: Student Information
---
September 14-18, 1997 · MATERIALS WEEK '97 · Indianapolis, Indiana

Sponsored by The Minerals, Metals & Materials Society (TMS) and ASM International, Materials Week '97 will be held September 14-18, 1997, at the Indiana Convention Center in Indianapolis, Indiana.
Discounted student registration and complimentary membership are being offered to full-time students who register for Materials Week '97. Qualifying student members pay only $25; nonmember students pay $50. (A valid student identification card and an ASM International or TMS student membership number for members is required to quality for the discounted rates.) These fees enable students to attend all Materials Week technical programming as well as all sessions for three concurrently held ASM-sponsored specialty conferences: 17th ASM Heat Treating Conference & Exposition, United Thermal Spray Conference, the Materials Solutions Conference (for additional detail on the concurrent conferences, visit ASM's Annual Event '97 site.). Registration also includes admission to all lectures held Monday through Thursday. Students are encouraged to preregister to facilitate registration and check-in. (See the Materials Week '97 general information page for registration and housing information). The Sunday evening Student Welcome and Student Night activities are free for all students.
All qualified nonmember students who register for Materials Week '97 will receive one complimentary year of Joint ASM/TMS Student Membership (January through December 1998).
1997 JOINT ASM/TMS STUDENT NIGHT ACTIVITIES
As a welcome to the meeting, Student Night activities are scheduled for Sunday, September 14. Students, faculty, and interested members should note these events:

Forum on Careers in Materials Science and Engineering
When: 3:00-5:30 p.m.
Where: Westin Hotel Indianapolis
Students will have the opportunity to discuss career opportunities that involve materials science and engineering with representatives from related industries. Hors d'oeuvres will be served, and this will be a wonderful opportunity to make industry connections and learn about new career options. Winners of the Joint ASM/TMS Chapters of Excellence Awards and selected ASM and TMS scholarships will be announced and the recipients recognized. There will be a break for dinner, and students will receive information about dining options around Indianapolis.

Student/Faculty Mixer
When: 7:30-10:00 p.m.
Where: Westin Hotel Indianapolis
The traditional mixer for students and faculty will be held Sunday evening, and everyone is encouraged to display school pride by wearing their school colors. Dress is informal, and everyone should plan to dance and have a great time. Snacks and beverages will be provided, and those who attend will be able to participate in a raffle for door prizes. Students, faculty, and executive officers are invited to attend. (Due to Indiana state law, beer will not be served to anyone under 21 years of age. Photo identification must be presented at the entrance to the mixer.)
STUDENT LOUNGE AND CAREER CORNER
A student lounge and career corner will be available throughout the week to gather information specific to undergraduate and graduate members. Learn how to get the most out of the conferences and expositions, relax between sessions, exchange membership recruitment ideas, learn about student membership opportunities, and tell us about your chapter. Career information will also be available, and a representative from ResumeLink, a free member resume database service, will be on hand to take resumes and answer questions. A schedule of daily activities will be posted.

---
Questions? Contact the TMS Customer Service Center, 184 Thorn Hill Road, Warrendale, PA 15086-7528; telephone 1-800-759-4867 (USA) or (724) 776-9000, ext. 270; fax (724) 776-3770; e-mail csc@tms.org