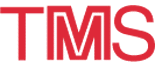 Tenth Biennial Organometallic Vapor Phase Epitaxy Workshop
---
March 11-15, 2001 ·TENTH BIENNIAL ORGANOMETALLIC VAPOR PHASE EPITAXY WORKSHOP · San Diego, California
The Tenth Biennial Organometallic Vapor Phase Epitaxy Workshop (OMVPE), sponsored by the Electronic Materials Committee of The Minerals, Metals & Materials Society (TMS), will be held at the Hilton San Diego Resort, San Diego, California, March 11-15, 2001.

Whether in research or industry, OMVPE is a leading epitaxial-materials technology. The Tenth OMVPE Workshop follows the tradition begun at Cornell in 1983, and provides a forum for the exchange of recent scientific and technical knowledge. Scientists from industry, academia and government labs are invited to participate by presenting OMVPE-related papers. Technical sessions will cover the spectrum from fundamental to applied OMVPE topics. Exchange is an important feature of the workshop and the site and format have been chosen to promote informal interaction and communication.

---

An On-line View of
THE TENTH BIENNIAL ORGANOMETALLIC VAPOR PHASE EPITAXY WORKSHOP

---

VIEW THE ATTENDEES LIST (Downloadable using Adobe Acrobat)

---

REGISTRATION INFORMATION
The deadline to preregister for the meeting has passed. It is now necessary to register at the meeting site during conference.


CALENDAR OF EVENTS
The On-Line Calendar of Events features the times, dates, and locations of conference on-site registrateion, special events, technical sessions, and other meetings and events.

TECHNICAL PROGRAM

SPECIAL EVENTS

TRAVEL INFORMATION


Housing Accommodations includes information regarding the Hilton San Diego Resort, and instructions for making advance accommodation reservations.

CORPORATE EXHIBITS & SPONSORSHIP OPPORTUNITIES
PDF FILES FOR DOWNLOAD
Adobe Acrobat is requried for viewing of all PDF files listed below.
CORPORATE EXHIBITS & SPONSORSHIP OPPORTUNITIES
Corporate exhibits provide a forum for companies involved in OMVPE-related equipment, materials and characterization techniques, and publishing to present their newest products, learn about new developments in OMVPE, and meet potential customers. For pricing and information regarding trade exhibits and sponsorship options, corporate contributors should contact:
Cindy Wilson
Exhibits Coordinator
The Minerals, Metals & Materials Society
184 Thorn Hill Road, Warrendale, PA 15086-7514
telephone (724)776-9000 ext. 231; fax (724)776-3770
e-mail: wilson@tms.org
Meeting Services
TMS
The Minerals, Metals & Materials Society
184 Thorn Hill Road, Warrendale, PA 15086-7514 USA
Telephone (724) 776-9000, ext. 243; fax (724) 776-3770; e-mail: mtgserv@tms.org
---
2001 OMVPE WORKSHOP ORGANIZING COMMITTEE
---
Christine A. Wang, (Workshop Chair), MIT Lincoln Laboratory; Robert M. Biefeld, (Program Chair) Sandia National Laboratory; Kurt I. Gaskill, (Proceedings Co-Chair) Naval Research Laboratory; Mike Tischler, (Proceedings Co-Chair), Epitronics Corporation; Rhaj Bhat, Corning, Inc.; Steve D. Hersee, University of New Mexico; Ron Moon, Agilent Technologies; Jerry Olson, National Renewable Energy Lab; Simon Watkins, Simon Fraser University
---
CORPORATE SPONSORS
---
AIXTRON and Thomas Swan, Welcoming Reception; EMCORE Corporation, Banquet Reception; EMF Ltd., Banquet Entertainment; Epichem, Afternoon Boat Trip; Rohm & Haas Co., Poster Session Refreshments
---
---
The information on this page is maintained by the TMS Meetings Department (mtgserv@tms.org).