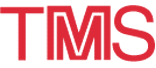 About the 1997 TMS Annual Meeting: Dinner and Awards Presentations
---
February 9-13 · 1997 TMS ANNUAL MEETING · Orlando, Florida

Bruce W. Wessels
1996 TMS President
The 1997 TMS Annual Dinner and Awards Presentations will be held at 7:00 p.m. Tuesday, February 11, 1997, at the Omni Rosen Hotel. This highlight of the 1997 TMS Annual Meeting will feature the installation of the 1997 TMS President. The evening will begin with a cash bar reception at 6:00 p.m. and dinner at 7:00 p.m.
A presentation and recognition of the Society and Technical Division award recipients will be followed by the annual address to the Society by 1996 President, Bruce W. Wessels who will then introduce Robert W. Wagoner, the 1997 President.
Dessert will follow the address, providing guests the opportunity to socialize and visit with the award recipients and fellow colleagues. Tickets for this premier event are $60 and may be purchased either in advance through the TMS Advance Registration Form or at the meeting registration desk.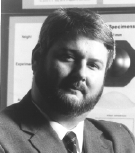 Robert H. Wagoner
1997 TMS President

About Our Next President
Robert H. Wagoner is Professor and Chairman of Materials Science and Engineering at the Ohio State University. Before joining O.S.U., he worked in the Physics Department of the G.M. Research Laboratories as Staff Research Scientist from 1977 to 1983, and was NSF Postdoctoral Fellow at the University of Oxford in 1976-77. He received B.S., M.S., and Ph.D. degrees from O.S.U. in 1974, 1975 and 1976. Dr. Wagoner was Maitre de Recherché at the Ecole des Mines de Paris in 1990-91 and was named Honorary Professor of the University of Science and Technology, Beijing in 1993.Professor Wagoner is the author of over 150 technical articles and 2 books in the areas of sheet metal forming, constitutive equations, plasticity theory, finite element analysis, and micro-mechanisms of deformation. Since joining O.S.U., he has conducted externally-sponsored research in the amount of approximately $4.5 million for a variety of industrial, state, federal and private foundation sponsors and has presented over 75 international and invited papers on these research topics. Dr. Wagoner has received national and international awards for his research, including the Robert Lansing Hardy Gold Medal, Rossiter W. Raymond Memorial Award (the only person to have won it twice), Presidential Young Investigator Award and Champion H. Mathewson Gold Medal. At O.S.U. he was named Distinguished Scholar in 1990, he received the Harrison Faculty Award for Excellence in Engineering Education in 1988, and won College of Engineering Research Awards in 1987 and 1993. In addition to teaching, research, and O.S.U. departmental administration, Professor Wagoner has been active in a wide range of TMS committees for many years, including serving as Chair of the Materials Processing & Manufacturing Division and serving on the Shaping & Forming Committee, Program Committee, and International Activities Committee. Dr. Wagoner is also a Fellow of ASM International.
1997 AWARD RECIPIENTS

Fellow Class of 1997
Alan J. Ardell, UCLA
Carolyn Hansson, University of Waterloo
Terence E. Mitchell, Los Alamos National Lab
David N. Seidman, Northwestern University
Aluminum Distinguished Service Award
Elwin L. Rooy, Edwin L. Rooy & Associates
Application to Practice Award
Amit Chatterjee, The Tata Iron & Steel Company
John Bardeen Award
John Goodenough, University of Texas-Austin
Bruce Chalmers Award
John Perepezko, University of Wisconsin
Educator Award
Jerome Cohen, Northwestern University
Extraction & Processing Distinguished Lecture Award
Robert W. Bartlett, University of Idaho
Extraction & Processing Science Award
A.D. Pelton, Ecole Polytecnique
Gunnar Eriksson, Umea University
Antonio Romero-Serrano, ESIQIE-IPN
Extraction & Processing Technology Award
R.I.L. Guthrie, McGill University
J.W. Han, McGill University
S. Joo, RIIST, Pohang, Korea
Robert Lansing Hardy Award
Sossina Haile, University of Washington
William Hume-Rothery Award
Bruno Predel, Max-Planck-Instut für Metallforschung
Institute of Metals Lecturer & Robert F. Mehl Medalist
Miguel Jose Yacaman, Instituto De Fiscia
Light Metals Division JOM Best Paper Award
Christoph Schmitz, Alpro-Aluminum Processing GmbH
Leadership Award
Julia Weertman, Northwestern University
Light Metals Award
Peter Waite, Alcan International Ltd.
Roger Thiffault, Alcan Smelters and Chemicals Ltd.
Light Metals Technical Service Award
Kai Grjotheim, University of Oslo
Champion H. Mathewson Award
Brent L. Adams, Brigham Young University
Charles A. Gandin, Ecole Polytechnic Federale
Michel Rappaz, Ecole Polytechnic Federale
D. West, Brigham Young University
SMD Distinguished Materials Scientist Award
Robert O. Ritchie, University of California-Berkeley
---
The information on this page is maintained by TMS Customer Service Center (csc@tms.org).